Leasing Ground Space for Cell Towers
Tower Genius: Your Cell Tower Partners
Cell towers with three antennas mounted for cellular communication providers can generate around $2,000,000 (two million dollars) in rental income in a thirty year period. Also, this is a conservative figure. Yes, this figure can be less in the most rural and remote locations, and it can be significantly greater in major metropolitan areas.

Getting a cell phone tower built on your property is like having your own personal ATM, annuity check or hitting the lottery. However, if it was easy to get a cellular site, everyone would have mobile phone towers on their properties or building rooftops.
What Cell Tower Sites Are Carriers Seeking?
1,200-2,000 square feet of available ground space or parking space
Retail, Commercial, Industrial, Agricultural property
Preferably ½ mile or more from nearest cell tower
Good elevation or line of site, open space not blocked by trees
 Free of flood plains, historical registry, free of environmental contamination
Commercial Property
Industrial Property
Retail Property
Raw Land
Parking Lots
Church Properties
Self-Storage Properties
 Municipal Properties
Agricultural Properties


Tower Genius Cellular Tower Lease Partnership 

Tower Genius specializes in cell phone tower lease consulting. With our decades of wireless telecommunication, cell site acquisition and wireless zoning experience, we are experts in cell tower development, leasing and co-location.  Our  tower leasing consultants work in partnership with landlords to attract additional income generating cellular carriers to your property and  secure long term income generating cell tower leases.

Cellular companies pay a premium per square foot for the ground space they lease from you, but unless you're a cell tower land lease expert, you run the risk of entering into a contract that doesn't maximize your earning potential and your ability to bring more carriers to the site. Our added value is that we can maximize the profitability  of your site, oversee co-location of additional carriers, and deal with any issues that arise.  If you've already been contacted by a wireless carrier regarding land you own that they'd like to build a tower on, you will benefit by contacting us prior to signing any cell phone tower land rental agreements.

There are several boutique law firms that advertise seeking land owners to have them review any wireless lease or proposal and assist with getting contracts signed.  These attorneys are certainly specialized and have vast wireless leasing experience. However this service also costs a premium, especially looking at the full life cycle of any cell tower development project. If you retain an attorney you ultimately will spend several thousand dollars before all is said and done.  And every time one of the carriers comes back over the next several years you will keep pay that attorney over and over.

It's true, if you receive as little as one hundred dollars less per month for your cell phone tower land rental, it will add up to tens of thousands of dollars over the lifetime of the lease agreement. Property can retain us as a fee-for services consultancy where landlords pay a small consulting retainer and then pay our fee upon completion of the project, or landlords can partner with us and have zero out of pocket expenses for our services, yet enjoy the benefits of having true industry experts on their side for the lifetime of their deal watching their backs.

We Help Landlords Develop Profitable Cellular Sites.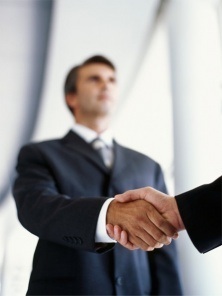 Here's a thought.... Is your attorney thinking about how to maximize the revenue on your cell site through proper development or are you done with them once your lease is signed?

Wouldn't you rather have the wireless consultant who deals with ALL the attorneys representing you, who knows exactly how much we can squeeze out of each particular carrier?  After you lease is signed, does your attorney actively market your cell site for additional carriers? Probably not.

We do not discourage you from hiring a wireless attorney if that's what you want to do.  However,  we offer our collocation clients a unique opportunity to work with us to market and develop your wireless leased property.

As your partner, Tower Genius's cell site leasing consultants will:


Act as your point of contact for all cell phone tower ground leases.


Coordinate proper development of  leasing cell site to additional carriers.


Protect you from any cell phone antenna property rental consultants who try to force you to accept less rental from the carriers.


Depending on your Agreement with Tower Genius, we will either handle everything during the course of the negotiation or handle any issues that may come up for the lifetime of your cell site.

Contact an Tower Genius Cell Site Lease Expert about cell towers on your property.

Contact a Telecom Lease Lease Genius Today.
1-888-313-9750