Cellular Antenna Rooftop Leasing
Rooftop Cell Site Management

Rooftop leasing of cellular antennas is an outstanding way to utilize unused space on a building's roof, and essentially has the potential to add one or more additional tenants on unused, un-rentable rooftop space.

A rooftop  can have antennas mounted on or above its parapet, on top of elevator shafts, and even have small flagpoles or rooftop cell towers mounted on them. They are usually more difficult to see from ground level and can have less of a visual impact by deployed on an existing structure.
We are the USA's Premier
Cell Site Lease Consulting Services Firm.
Maximize The Value Of Your Cell Tower Lease.
Make Sense Of Confusing Cell Tower Offers.
Speak With One of Our Partners.
Call Kevin 
Donohue
 or Steve Kazella at 1-888-313-9750.

Rooftop Leasing Site Development Services.
Tower Genius is a wireless rooftop leasing and rooftop site management company which works with building owners to develop profitable rooftop cellular antenna sites at locations where cellular antennas already exist. We can help bring additional revenue generating cellular tenants and carrier revenue to your site.  A single rooftop mobile antenna installation by a cellular service carrier can generate between $1,000 to up to $4,000 per month per carrier, depending on your location. Your square footage available on the rooftop will determine the number of carriers which can install rooftop antennas at your site. For example, Verizon Wireless and AT&T (Cingular) have a large equipment shelters that take up around 360 square feet which need to go on the roof or in a spare room or basement. Other carriers such as US Cellular, T-Mobile and Sprint use up much less space for their equipment.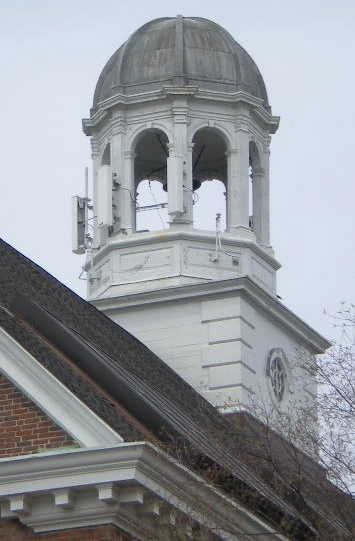 Tower Genius helps building owners to further expand and develop rooftop wireless leased sites.  If you've look at the rest of our website, you will see that our primary business is helping landlords to review and negotiate cell site leases all over the United States. 

As your rooftop antenna site management representatives, we will promote your location to our industry contacts and work on your behalf to secure additional rooftop cellular site leases, and expand the site to maximize revenue through the co-location of additional carriers, negotiating the best rates and terms possible.

Cell site owners with existing antennas on their buildings who would like to see if they can receive additional cell tower income are encouraged to contact us.  Additionally, we welcome REITs and owners  of large portfolios of buildings between 3 – 7 stories in height, that are roughly between  35 and 75 feet high with flat rooftops and available space,  and a good line of site. Once you have been through the cell site leasing process, Wireless Carriers are more willing to look at your rooftop portfolio to determine if any of your other locations are viable sites.

Our rooftop consultants would like to talk to you about wireless rooftop management services.


Rooftop Cellular Site Lease Requirements
We would like to discuss working in partnership  with you to develop and manage your existing rooftop lease and bring additional wireless carriers and cell tower rental income to your rooftop site.

Tower Genius's rooftop lease consultants are seeking rooftop co-location management contracts for the  following types of existing cell tower properties or rooftop property portfolios which already have a cellular lease in place:
1,200-2,000 square feet of available rooftop space
 Apartment Buildings, Office Buildings, Hospitals, Strip Malls, Self Storage Properties 

Rooftop Sites with billboards

Rooftop cell site owners with room for one or more additional carriers

Preferably 1/4 mile or more from closest cellular tower or directly adjacent to an existing rooftop cell tower site

30 to 75 feet tall, or 3 to 7 floor buildings, with a clear line of site

Non-historical, non-contaminated structure with a clean title


If you own a building or portfolio of buildings that meet these requirements, are already leasing space to at least one carrier, our cellular site lease consultants would like to speak with you. 

Or if you want to market your rooftop on your own and want to see if you can get a cell site on your rooftop, Tower Genius also offers a paid promotional and site marketing service.
Do you still have rooftop cellular antenna leasing questions?
So, you're a landlord with rooftop cellular communication antennas a.k.a "Cell Tower" on your building, and want to tell others about things NOT to do when signing a deal with a carrier? Or maybe you have questions about leasing out your roof to a carrier that contacted you recently, but you don't feel like making your attorney's next mortgage payment...

They don't call it the school of hard knocks for nothing.
What Other Visitors Have Said
Click below to see contributions from other visitors to this page...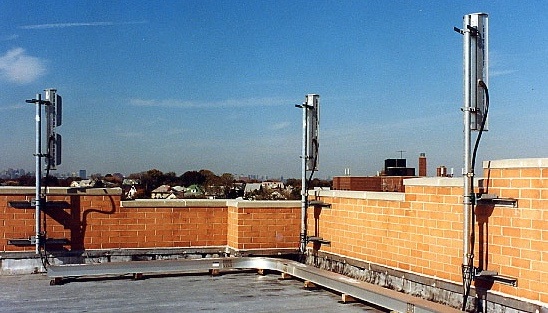 Find out from Tower Genius how we help landlords and property owners in the USA  maximize cell site lease values and get the best possible terms for:
Verizon Wireless 

AT&T

T-Mobile

Sprint

US Cellular

SBA Communications

Crown Castle

American Tower

Vertical Bridge
Lendlease Towers
Tillman Infrastructure
Black Dot, Md7, Lyle Company
Contact Tower Genius Today.
1-888-313-9750
We Would Like to Hear From You!