Disturbing Trends in Cell Tower Leasing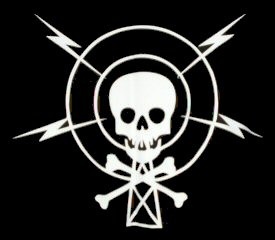 Welcome to Issue#4 of the Cell Tower Insider. If you are wondering what the cool pirate cell tower logo has to do with this issue, please read on.

This is an article I recently published on Articlesbase.com regarding a disturbing trend affecting owners of properties with wireless tenants.

Will the real pirates of cell tower lease negotiations please stand up?
Here's a question... What does the author Robert Louis Stevenson have in common with the cell tower industry? In Stevenson's classic "Treasure Island"  we can read about the legendary 'black spot' or "black dot', which was a form of threat or intimidation given by one pirate to another.  If you received the black dot, it meant that you were marked for death, and the black dot also meant that your treasure or loot would be taken. 

Unfortunately there is a Black Spot in today's wireless communications industry which borderlines fraud affecting many cell site property owners. Sadly many wireless carriers condone a very disturbing trend in the cell tower industry by allowing it to occur, and the FCC has not cracked down on any of these firms -- YET.

The Black Dot of Robert Louis Stevenson's Treasure Island today are the letters that many cell tower owners receive stating that they need to agree to new lease terms – or risk their sites being shut down and dismantled, and their treasure -- monthly antenna rental income -  plundered. 

Then there are the wireless pirates of today,  those "consultants"  who do the actual threatening and intimidating of property owners with existing signed cell tower and rooftop antenna leases. Under false claims, property owners are told of the tower companies no longer having agreat need  for their site, or that because of technological advances there's less of a demand for their cell tower sites.  These unscrupulous wireless consultants and cell tower consulting firms are earning commissions by "optimizing" and "renegotiating" existing wireless leases using nasty scare tactics which are baseless and flat out falsehoods.

Let's call a spade a spade.  These cell tower lease re-negotiators are the bottom feeders of the cell tower site acquisition industry. They often prey upon elderly lease holders, veterans, disabled landlords and just regular property owners. These consultants wouldn't last five minutes in any of the major wireless network markets, so they operate in mostly rural areas.

They threaten lease holders with bully tactics and tell them that they have just a few days to agree to accepting significantly less on their wireless leases or the cellular carrier will cancel the lease and take down the site. These companies get commissions from the cellular carriers in proportion to the amount of money they save them. Here's a little free inside information in case you are in cell tower lease negotiations with one of these wireless pirates seeking to take away your treasure – your wireless rental cash flow stream.

1.    No cell carrier has EVER taken down a cell tower because a landlord did not agree to lower the rent.  EVER!! If they tell you differently they are lying.



2.    There is no decrease in need for your cell site. Today's cell phones have many more bells and whistles than those of just a few years ago.  If anything, the antennas have exponentially more traffic passing through them now than ever before. Can you imagine kids not being able to text message each other, or not being able to email colleagues during those long corporate meetings you have to sit through? You have cell towers to thank for that. 



3.    These so-called wireless consultants scare uninformed cellular site owners that there is a new technology being deployed such as a balloon or satellite or new wireless antenna which will soon make their site obsolete. 

It's funny, the European wireless infrastructure networks in countries like Finland, France, Germany and Hungary which are 7 to 8 years ahead of the USA technology-wise are not implementing any of these technologies, and they are still building new sites.

So, do NOT worry about your cell tower land lease or rooftop lease. They need your site and they are going to pay for it. Tell these nice folks that you are onto their game, and not to darken your doorstep ever again. If that doesn't work please get in touch with me at AirWave Wireless Sites regarding any questions you may have negotiating a cell tower lease.



---

Remember... Happiness is a 4-carrier cell tower in your back yard.


Make it a great day!!


Steve Kazella, Publisher
The Cell Tower Insider Newsletter
The Wireless Insider Podcast
www.AirWaveSites.com

Tell Us About Your Property

Have you subscribed to our PODCAST yet? It's free.

Wireless Insider Podcast