We Solve Problems Saving Time and Money For Cities and Towns with  Municipal Cell Towers and Governmental Agency Cell Sites.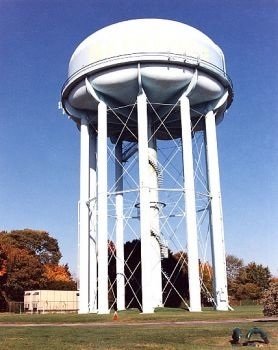 Properly developed and managed Municipal Cell Towers can greatly benefit your town, city or government agency in many ways. Tower Genius specializes in assisting municipalities, cities, public housing authorities, public utilities, water authorities, sanitation districts, electrical utilities and other governmental agencies with complex cell tower leasing, cell site development, cell site lease auditing functions. While ancillary cell tower revenue can be a significant income source for your organization, most agencies and municipalities simply do not have the resources or manpower to properly oversee this function.
We are the USA's Premier
Cell Site Lease Consulting Services Firm.
Maximize The Value Of Your Cell Tower Lease.
Make Sense Of Confusing Cell Tower Offers.
 Call Tower Genius 1-888-313-9750.
Our professional wireless services can significantly help your Municipality attract corporate investment by having a world-class wireless network, improve the quality of life of your residents through enhanced E/911 service, and provide a steady source of revenue for decades.

By creating a win-win method of cell site leasing, site management and site development environment, our Municipal Partners have been able to generate substantial revenue from the leasing portion of our program without overburdening their in-house employees, and while greatly limiting major issues associated with municipal wireless telecommunication development such as tower proliferation and visual impact upon the community. 

Outsource All Of Your Your Cell Site Functions To Tower Genius:

Wireless Carriers and Municipalities alike have expressed complete satisfaction with our affordable turnkey wireless leasing, development and management services including:
Municipal Wireless Bids Managed
Municipal Cell Tower Lease Buyout Bid Management / Advisory
Municipal Wireless Ordinance Review / Design
Cell Phone Tower Site Identification
Master Lease Architecture / Carrier Co-Location Management
Wireless Lease Negotiation Advisory / Revenue Maximization
Coordination of all Construction Implementation
Carrier Dispute Interface / Community Relations Interface
Cell Site Lease Compliance Audits
Municipal Cell Site Upgrades / Lease Amendment Advisory 
Cell Tower Site Construction Vendor Selection
Who Are We?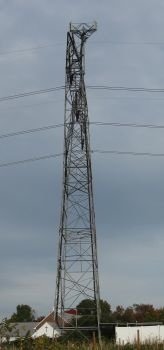 Tower Genius Municipal Sites was created to assist towns with the challenging task of siting cell towers and rooftop cellular  antenna sites. Our experience and knowledge afford us the ability to successfully assist Carriers in streamlining the leasing, zoning and construction of Municipal Cellular Communication Towers, and the development of cell sites on existing structures such as on the rooftops of public housing authority assets, substation properties, electrical transmission towers and utility poles, water authority water towers and water tanks, Sovereign Indian Nations located on Federal Properties,  State DOT properties.
Contact Tower Genius About Our Municipal Cellular Site Services.
If your agency, town, city or municipality would like to find out more about our municipal cellular tower management, site development or lease consulting services, please contact Tower Genius by submitting our Municipal Cell Towers Contact Form and one of our Municipal Wireless Consultants will contact you with one business day to discuss how we can help improve your town's wireless infrastructure. Or if you are just curious about the value of your city owned cell tower lease, we can help. 


 Call Tower Genius at 888-313-9750 With Questions About Your Municipal Cell Towers.
| | | |
| --- | --- | --- |
| | Find out from Tower Genius how we help landlords and property owners in the USA  maximize cell site lease values and get the best possible terms for: | |
Cell tower lease agreements 
Tower lease extensions 
Cell site upgrades 
Small cell proposals 
Lease amendments 
Tower lease buyouts offers 
Rooftop lease buyout offers 
Rooftop cell site audits 
Lease Agreement defaults 
Cell tower valuations 
Rent reduction solicitations 
Lease optimization questions

Verizon Wireless 

AT&T

T-Mobile and Sprint

DISH Wireless

US Cellular

SBA Communications

Crown Castle

American Tower

Vertical Bridge
Lendlease Towers
Tillman Infrastructure
Black Dot, Md7, Lyle Company
Need help with your cell tower lease?
1-888-313-9750
Wireless Telecom Consulting & Transactional Coaching for Landlords and Landowners.