Landlords of Rooftop Cellular Sites:
What is the Future For Rooftop Cell Site Rental Revenues in Urban Areas?
We are the USA's Premier
Cell Site Lease Consulting Services Firm.
Maximize The Value Of Your Cell Tower Lease.
Make Sense Of Confusing Cell Tower Offers.
 Call Tower Genius 1-888-313-9750.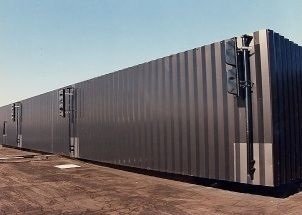 Many more rooftop cellular sites are needed throughout the United States in populated urban areas, business districts and near high traffic roadways. For the past several years, the need for additional capacity rooftop cell sites has been driven by the growing popularity of "Smart Phones" which are bandwidth hogs. Additionally, as the wireless industry continues to grow, experts say that the cell phone will eventually replace your traditional land line phone altogether, hence more rooftop cellular antenna sites will be needed.  Technology advances such as IoT (Internet of Things) will also gobble up bandwidth as more and more household items are chipped and will communicate with the internet remotely. For example in the European nation of Hungary, with a population of 10 Million citizens, there are over 11 million cellular subscribers which equals 110% wireless penetration. Compare to the USA, we are proportionately far behind with around 85% of the population owning a cell phone. As the population increases, we can expect to see an additional 50-75 million cellular subscribers added in the next decade in the United States.
Will Rooftop Cellular Sites Become Obsolete Because of 5G? 
 
Will My Rooftop Cell Site Become Obsolete???
Will my $1,000+/month cell tower become obsolete? Or worse yet... Will my $4,000+ per month rooftop cell site become obsolete?  The MILLION DOLLAR question for rooftop cell site landlords with carriers such as US Cellular, Verizon Wireless, AT&T, T-Mobile, DISH and Sprint is, will future technology changes advance to the point where they are disruptive to the cell site industry and will they impact the cell tower rent that I am receiving?  Five or ten years ago, we would have said, do not worry about it. Nowadays in 2021, we are changing our tone a bit, especially to cell tower and cell site landlords primarily in urban areas and heavily populated suburban areas surrounding the USA's largest cities.
Approximately 1-million new 5G antenna sites will need to be deployed across the USA in the next 2-5 years to support the 5G network. We predict that this will likely impact urban areas the most, and there is a high likelihood that many if not most urban rooftop macro cell sites will not be operational by 2030-2035 due to the mass deployment of 5G small cells on telephone poles, light poles and in-building coverage.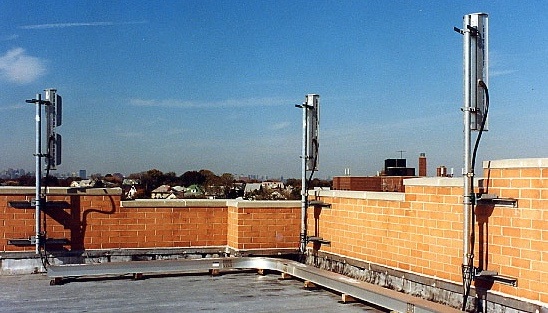 However carriers still need to build full cell sites that will have 4G and 5G capability.
What are the carriers looking for?

Generally, wireless carriers are looking for buildings with flat rooftops that are 3 stories to 7 stories in height, with elevations from 25 to 80 feet. Additionally they look to develop cellular sites on existing structures. Properties can be in residential, commercial, or industrial areas.
However, with advances in fiberoptic technology, carriers are now increasingly starting to deploy small cell networks and expand DAS (distributed antenna systems) nodes to support and enhance coverage and capacity. The major tower companies such as American Tower, SBA and Crown Castle are also investing heavily in these technologies.
But what happens to landlord's cell tower lease or rather rooftop cell site lease rental income when a carrier reaches critical mass in a city and saturates the market with small cells? Will they simply work in connection with your existing Verizon or AT&T cell site, or will they have enough leverage to come back to you and negotiate a significant rent reduction, because otherwise they can simply render your expensive site obsolete? 
Rooftop landlords, you may want to discuss strategies pertaining to rooftop cellular sites in detail with one of our Telecom Lease Geniuses.
Wireless carriers are seeking:
Apartment buildings
Office Buildings
Factories
Warehouses
Parking Garages
Smokestacks
Water Towers
Billboards
Shopping Centers
Shopping Malls
Strip Malls
Self-Storage buildings
Hospitals
Schools
Municipal Buildings
Church Facilities
Church Steeples
Bell Towers
Mounted Highway Signs

Talk To Tower Genius About Your Rooftop Proposal.
Have you been contacted by a cell phone company to place 5G cellular antennas on your roof, or do you already have a rooftop cellular antenna lease and are looking to have a lease compliance audit, or schedule a rooftop lease strategy call with you, please  contact us or call 888-313-9750. 

Tell us about your rooftop site and find out how we help landlords maximize the profitability of their rooftop space, provide strategies to hedge against the risks of your cell site becoming obsolete, or get any other questions answered regarding leasing rooftop cellular sites.
| | | |
| --- | --- | --- |
| | Find out from Tower Genius how we help landlords and property owners in the USA  maximize cell site lease values and get the best possible terms for: | |
Cell tower lease agreements 
Tower lease extensions 
Cell site upgrades 
Small cell proposals 
Lease amendments 
Tower lease buyouts offers 
Rooftop lease buyout offers 
Rooftop cell site audits 
Lease Agreement defaults 
Cell tower valuations 
Rent reduction solicitations 
Lease optimization questions

Verizon Wireless 

AT&T

T-Mobile and Sprint

DISH Wireless

US Cellular

SBA Communications

Crown Castle

American Tower

Vertical Bridge
Lendlease Towers
Tillman Infrastructure
Black Dot, Md7, Lyle Company
Need help with your cell tower lease?
1-888-313-9750
Wireless Telecom Consulting & Transactional Coaching for Landlords and Landowners.