Cell Phone Tower Lease Negotiation Services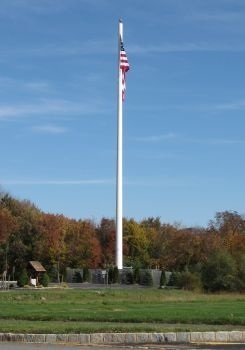 Need help negotiating your cell phone tower lease? A cell tower lease or rooftop cellular antenna rental contract with a wireless carrier can produce revenue for the owner/landlord for upwards of 35+ years or more - depending on the deal that you are able to negotiate. A cellular tower lease is a complex document that is very specialized and even top real estate attorneys who don't deal in wireless on a regular basis can easily miss items slipped into the agreement by the carriers.


So, what is a property owner to do if presented an opportunity to lease ground space or rooftop space to a cellular service provider?  Perhaps it is time to speak with a Telecom Lease Genius.

We are the USA's Premier
Cell Site Lease Consulting Services Firm.
Maximize The Value Of Your Cell Tower Lease.
Make Sense Of Confusing Cell Tower Offers.
Speak With One of Our Partners.
Call Kevin 
Donohue
 or Steve Kazella at 1-888-313-9750.

Many Owner/Landlords seek legal advice but often their attorneys don't know too much about wireless leases. A cellular tower leasing consultant on the other hand may not usually deals with cell phone tower leases day-in and day-out as in our case, and has hands-on  "in the trenches" wireless industry experience that most attorneys who may have negotiated a few cell tower leases simply do not have.

As wireless leasing experts we often advise attorneys and tell them what they need to be looking for in cell phone tower leases for their clients. We also assist municipalities in creating cell tower ordinances that benefit both carriers and towns.

Tower Genius does not offer legal advice and we are not attorneys.  Rather, Tower Genius is a telecommunications consulting and wireless lease consulting firm whose Principals and Owners have negotiated and developed thousands of cell towers and rooftop cellular sites over the past 20+ years.

Cell Phone Tower Lease Review
and Lease Consulting Services
Do you require help in negotiating a cell phone tower lease? If you feel comfortable paying an attorney a retainer of a few thousand dollars to negotiate your cell tower contract, then it is probably money well spent. However if you need a real cellular industry advocate -- not just for this cellular antenna lease, but for all further development, co-location, management and lease re-negotiations of your site, and you actually want a partner who knows the industry and not just someone pushing paper all day, then we'd like you to contact us.

Our cellular site lease negotiation experts can help you with:
Cell tower lease negotiations


Cell site lease analysis


Cell tower lease review


Contract renewals on expiring cell tower agreements


Cell tower lease negotiations on individual carrier leases


Cell tower ground lease issues


 Rooftop cellular site leasing matters


Wireless co-location project management


Dealing with "Lease Optimization / Rent Reduction" solicitations


Helping Landlords Sell Their Cell Tower Leases


Evaluating buyout/purchase offers from cell tower lease buyers

As experts with decades of combined cell tower leasing experience, we are experts in maximizing your site's revenue while protecting your interests with each individual cellular carrier.

Tower Genius can either manage your wireless property and represent you on all of your cell tower lease negotiations on a long term partnership basis, or we can  help you to negotiate individual cell tower contracts on a contingency basis without having to spend up-front retainer fees.

Contact Tower Genius Today!
With over four decades of combined experience leasing and developing cell phone towers Tower Genius can provide the cell phone tower lease assistance that you need to protect your interests as an owner, maximize the revenues on your site, and deal with any and all lease-related and carrier issues that will present themselves at your location.

Send us a contact form and one of our cell tower leasing consultants will respond usually within on business day or less.
Find out from Tower Genius how we help landlords and property owners in the USA  maximize cell site lease values and get the best possible terms for:
Verizon Wireless 

AT&T

T-Mobile

Sprint

US Cellular

SBA Communications

Crown Castle

American Tower

Vertical Bridge
Lendlease Towers
Tillman Infrastructure
Black Dot, Md7, Lyle Company
Contact Tower Genius Today.
1-888-313-9750
We Would Like to Hear From You!