Cell Site Pictures
Image Gallery #3
The next few cell site pictures show examples of cellular antennas being mounted on existing structures. Whenever possible, municipalities with established cellular communications ordinances require the use of existing structures for the deployment of cellular antennas if available before approving the construction of a new site.

We are the USA's Premier
Cell Site Lease Consulting Services Firm.
Maximize The Value Of Your Cell Tower Lease.
Make Sense Of Confusing Cell Tower Offers.
 Call Tower Genius 1-888-313-9750.
---


Using Existing Structures For Mounting Antennas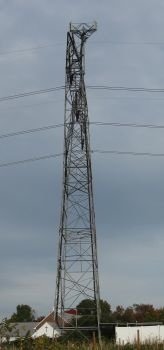 This Morris County, NJ cell site (near Ort Farms in Washington Twp.) is a good example of using an existing structure to locate cellular antennas. The drawback to the site is that there is only one carrier on the site. Electrical lattice towers are often limited not by the size of the tower but by the weight of the cables that need to be run from the ground up to the antennas.

---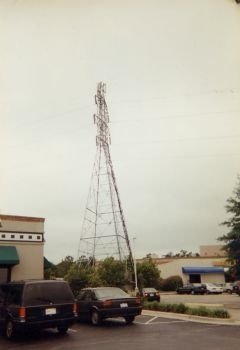 This is a cell site on an existing electrical tower in a shopping center. Unless your electrical easement with the utility company specifically prohibits cellular antennas from being mounted above your property, they may offer to pay you a one-time fee and then collect the rental if you are not careful in controlling ground rights.


---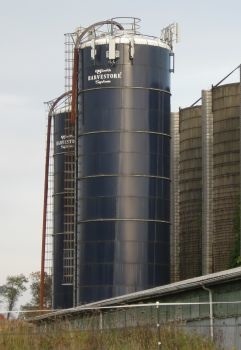 Great example of using an existing structure to place wireless antennas on a farm in rural part of Morris County, New Jersey. Unfortunately due to the ordinances pertaining to this location, the site can't be developed any further. Even though the grain silo cell site could support at least one additional carrier, and the site could easily support a tower with minimal visual impact to the surrounding area, this particular municipality has not allowed further development at this site.


---
Using a smokestack cell site is a cost-effective alternative to having a new tower built in most cases.


---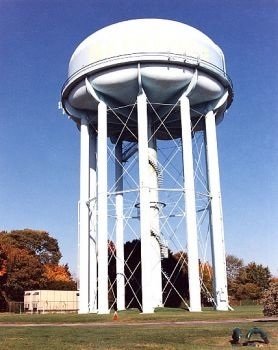 This is a perfect example of the visual impact of a water tower cell site. The structure is approximately 175' tall and the antennas are set back towards the center of the tank, making them completely invisible from any vantage point.

---
Want To See More Cell Site Pictures?

Talk to a Telecom Lease Genius here at Tower Genius.
| | | |
| --- | --- | --- |
| | Find out from Tower Genius how we help landlords and property owners in the USA  maximize cell site lease values and get the best possible terms for: | |
Cell tower lease agreements 
Tower lease extensions 
Cell site upgrades 
Small cell proposals 
Lease amendments 
Tower lease buyouts offers 
Rooftop lease buyout offers 
Rooftop cell site audits 
Lease Agreement defaults 
Cell tower valuations 
Rent reduction solicitations 
Lease optimization questions

Verizon Wireless 

AT&T

T-Mobile and Sprint

DISH Wireless

US Cellular

SBA Communications

Crown Castle

American Tower

Vertical Bridge
Lendlease Towers
Tillman Infrastructure
Black Dot, Md7, Lyle Company
Need help with your cell tower lease?
1-888-313-9750
Wireless Telecom Consulting & Transactional Coaching for Landlords and Landowners.