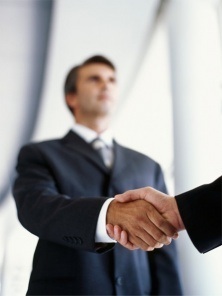 Need help with cell tower leases or related wireless services? We negotiate cell phone tower ground leases and rooftop cellular antenna leases across the United States.

We will work to maximize the profitability of your cell phone tower leases,  spearheading your cell site lease negotiations.  Tower Genius offers the following Cellular Site Lease Consulting Services:
Cell Site Lease Review Services

Cellular Lease Negotiation Services

Assessment of Cellular Tower Lease Rates

Cell Tower Valuations and Lease Appraisals

Cell Tower Lease Buyout Offers - Selling Your Lease Rental Stream

Rooftop or Cell Tower Co-location Management

Municipal Wireless Bid Consulting and Management

Municipal Cell Tower Zoning Ordinance Architecture

Wireless Disaster and Emergency Response Services

Retained Specialized Wireless Consulting Services
Help With Annoying Lease-Optimization Rent-Reduction Proposals

To contact us, please submit our "Contact Form" below.  Partners of Tower Genius are cell phone tower lease experts and are the leading privately owned cell phone tower site development and rooftop wireless collocation consulting firm in the United States. If you are looking to increase the rental income you are currently receiving on your property or building rooftop by having a cellular carrier lease additional ground space from you at your cell tower location, you need to speak with us. If you've been contacted by cell tower brokers discussing giving you a lump sum cash payment for your cell tower lease and you have questions about the cell tower lease buyout process, please call us or send us the contact form. 

The contact form will take a few minutes to complete. After submission, it will go directly to the Principals of Tower Genius  Management. We will send you an automated response after you submit the form with all of our contact information, and look forward to speaking with you. So please make sure you provide our  cellular site leasing consultants with as much information as you can. 
And Remember...

"Nothing Happens Until Something Moves." (Albert Einstein)