Contact Tower Genius


Nobody Knows Cell Tower Leases Like We Do.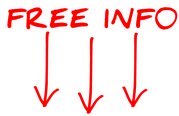 Message from Kevin Donohue, Managing Partner at Tower Genius.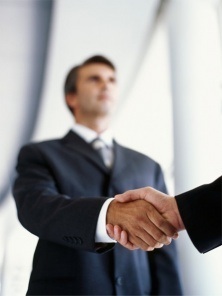 Need help with cell tower leases or related wireless services? We negotiate cell phone tower ground leases and rooftop cellular antenna leases across the United States.

We will work to maximize the profitability of your cell phone tower leases,  spearheading your cell site lease negotiations.  Tower Genius offers the following Cellular Site Lease Consulting Services:
Cell Site Lease Review Services

Cellular Lease Negotiation Services

Assessment of Cellular Tower Lease Rates

Cell Tower Valuations and Lease Appraisals

Cell Tower Lease Buyout Offers - Selling Your Lease Rental Stream

Rooftop or Cell Tower Co-location Management

Municipal Wireless Bid Consulting and Management

Municipal Cell Tower Zoning Ordinance Architecture

Wireless Disaster and Emergency Response Services

Retained Specialized Wireless Consulting Services
Help With Annoying Lease-Optimization Rent-Reduction Proposals
We are the USA's Premier
Cell Site Lease Consulting Services Firm.
Maximize The Value Of Your Cell Tower Lease.
Make Sense Of Confusing Cell Tower Offers.
Speak With One of Our Partners.
Call Kevin 
Donohue
 or Steve Kazella at 1-888-313-9750.

Contact Tower Genius About Cell Tower Leases,
Fill Out This Form Below.
To contact us, please submit our "Contact Form" below.  Partners of Tower Genius are cell phone tower lease experts and are the leading privately owned cell phone tower site development and rooftop wireless collocation consulting firm in the United States. If you are looking to increase the rental income you are currently receiving on your property or building rooftop by having a cellular carrier lease additional ground space from you at your cell tower location, you need to speak with us. If you've been contacted by cell tower brokers discussing giving you a lump sum cash payment for your cell tower lease and you have questions about the cell tower lease buyout process, please call us or send us the contact form.

The contact form will take a few minutes to complete. After submission, it will go directly to the Principals of Tower Genius  Management. We will send you an automated response after you submit the form with all of our contact information, and look forward to speaking with you. So please make sure you provide our  cellular site leasing consultants with as much information as you can.
And Remember...

"Nothing Happens Until Something Moves." (Albert Einstein)

--Important Announcement--

Tower Genius receives countless inquiries about new potential cell sites every week in areas with poor cellular service or at locations which may or may not be feasible for wireless development. As of October 2009, Tower Genius has stopped accepting speculative site submissions and we request that you only send us a Contact Form if you already have a cell tower or rooftop lease and need our services, have been contacted about a tower by a carrier and need help reviewing and negotiating your lease, are a Municipality or Institution looking to hire us to create and manage your wireless bid.

If you still are interested in trying to see if your property, location, or building site would qualify for a cell tower or cell site, you need to contact the carriers directly. Please visit our page, "Get a Cell Site" where we have provide direct links to the carrier or tower management company real estate contact pages or forms where you can submit your information directly to them for review, without a middle-man.

Thank you,

Steve Kazella 
Cell Tower Expert
and Telecom Lease Genius, at
Tower Genius, LLC
550 Mary Esther Cutoff Suite 18-223
Fort Walton Beach, Florida 32548
1-888-313-9750 Toll Free


Hours: Weekdays 9AM EST - 6PM PST
Closed on Most US Holidays, and Week Between Christmas Eve and New Year's Day.
(No Walk-ins / By Appointment Only)
Read More About Cell Tower Leases - Return to Tower Genius's Home Page.

Find out from Tower Genius how we help landlords and property owners in the USA  maximize cell site lease values and get the best possible terms for:
Verizon Wireless 

AT&T

T-Mobile

Sprint

US Cellular

SBA Communications

Crown Castle

American Tower

Vertical Bridge
Lendlease Towers
Tillman Infrastructure
Black Dot, Md7, Lyle Company
Contact Tower Genius Today.
1-888-313-9750
We Would Like to Hear From You!