Cell Tower Lease Buyouts

We are the USA's Premier
Cell Site Lease Consulting Services Firm.
Maximize The Value Of Your Cell Tower Lease.
Make Sense Of Confusing Cell Tower Offers.
Speak With One of Our Partners.
Call Kevin 
Donohue
 or Steve Kazella at 1-888-313-9750.


By Steve Kazella      
Wireless landlords considering cell tower lease buyouts will see a broad range of up-front cash payments offered in exchange for their cell tower lease rental streams. The value of each wireless lease needs to be properly evaluated. Your cell tower lease valuation and buyout offer will depend on a number of factors:


Carrier lease monthly / annual values


Co-location potential for additional wireless tenants


Existing cell tower lease terms (ROFR)


Landlord's future goals with the property


Your current financial needs


Geographic location – metro area


Zoning requirements of the site


Buying power of institution making buyout offer

Ask Tower Genius about leveraging your cell tower lease buyout offers.

All Tower Lease Buyout Firms Are Not The Same
In some cases the cell site lease buyouts you are being offered are so disturbingly low,  that they are an attempt to take advantage of the owner or landlord. These cell tower buyout offers are generally accompanied  by a threatening  series of letters and telemarketing calls concerning the stability of a particular wireless tenant or the cellular industry as a whole due to advances in technology or industry consolidation. Depending on your geographic location and the actual type of site you have, this can be partially true or completely irrelevant.

In other cases, professional cellular tower lease portfolio managers will contact you directly. These are wireless capital investment companies who are seeking acquisition of cell phone tower leases to add to their portfolios. Your cellular lease is a commodity which can be purchased or sold like any other commodity, bundled and packaged on Wall Street. Many of these financial services firms will offer you a better deal then those enticing cash offers made by the lower-end of the tower lease buying spectrum that resort to using scare tactics. Currently some of the larger and more aggressive tower portfolio managers are offering outstanding deals for specific types of  cell tower lease buyouts they are targeting.

In many cases these deals where the landlord receives a significant up-front cash payment for their cell tower lease  are beneficial to a Lessor (Owner or Landlord), especially if you really need money for a capital investment in your primary business, or need to solve an immediate cash flow issue.  We frequently have cell tower landlords ask us about the future of cell towers, trying to weigh the options of whether to sell the lease and get a large one-time payment, monetize their cell tower leases and roll the proceeds into a like kind property in the form of a 1031 Exchange for the tax deferment, or enjoy the cellular revenue for the next several decades.  Our advice: sleep on the cell tower buyout offer a few times.

Why Contact Tower Genius About Your Cell Tower Lease Buyout Offer?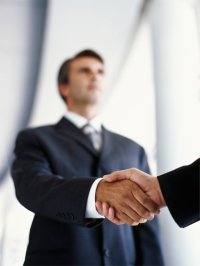 Selling the rights to your cellular tower lease is not for everyone. However, if you would like to pursue the cellular tower buyout option and sell your cellular lease rights, please contact Tower Genius so that we can evaluate your deal, estimate any risk and determine if the sale of the lease is in your best interest.

After the evaluation, if you still want to sell your lease rights but the buyout offer is too low in value we can provide the industry knowledge that you need to help you to get the best value and terms.  We feel that this is the best way to determine the market value of your cellular antenna lease and to maximize the  buyout offer's cash value.


Talk to us about:
American Tower lease buyout offers
Crown Castle lease buyout offers
SBA Communications lease buyout offers
Selling your AT&T cell site lease 
Selling your Verizon Wireless cell site lease
Selling your T-Mobile cell site lease
Selling your Sprint cell site lease

I look forward to receiving your buyout offer information, discussing your situation and maximizing your values.


Steve Kazella,
Partner at Tower Genius, LLC.
Cell Tower Lease Buyouts Exposed - Tower Genius Can Help.
Find out from Tower Genius how we help landlords and property owners in the USA  maximize cell site lease values and get the best possible terms for:
Cell tower lease agreements 
Tower lease extensions 
Cell site upgrades 
Small cell proposals 
Lease amendments 
Tower lease buyouts offers 
Rooftop lease buyout offers 
Rooftop cell site audits 
Lease Agreement defaults 
Cell tower valuations 
Rent reduction solicitations 
Lease optimization questions

Verizon Wireless 

AT&T

T-Mobile and Sprint

DISH Wireless

US Cellular

SBA Communications

Crown Castle

American Tower

Vertical Bridge
Lendlease Towers
Tillman Infrastructure
Black Dot, Md7, Lyle Company
Contact Tower Genius Today.
1-888-313-9750
We Would Like to Hear From You!
Wireless Telecom Consulting & Transactional Coaching for Landlords and Landowners.