Supersize Your
Cell Phone Tower Locations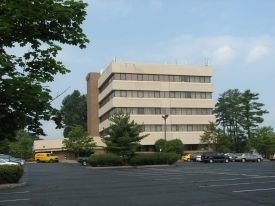 Co-Location for Cell Phone Tower Locations? Profitability of your cell phone tower location depends on the number of cellular carriers deploying their antennas on the cell site and also on the terms of the cell tower leases that you negotiate. Additional cell phone antenna towers can also be deployed on rooftops if the space is available and a coverage need exists. City zoning ordinances and municipal codes generally encourage carriers to co-locate on the same structure whenever possible to curtail the construction of too many cell tower sites.

Cell Tower Rent Values: 'Something wicked this way comes.'
A brief message from Kevin Donohue, Managing Partner, Tower Genius, LLC.
Marketing Your Cell Phone Tower Location?
We are Tower Genius, the USA's leading independent cellular tower leasing and cell site lease consulting and lease negotiation consulting experts. We have been helping to lease cell phone tower locations since the inception of wireless telephony.
If you have a cell tower with one of the major tower management firms such as American Tower, Crown Castle or SBA Towers, they are already marketing your cell tower location. There is nothing for you but to sit back and wait. Of course you need to make sure that you lease was properly written to benefit from co-location.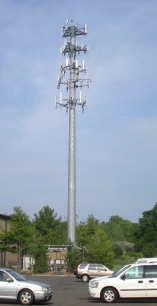 Verizon cellular towers
AT&T cell towers 

Sprint cell towers 

T-Mobile cell towers

U.S. Cellular cell towers
American Tower leases

Crown Castle leases

Vertical Bridge leases

SBA cell tower leases



If you are a property owner of a leased cellular tower site and receiving rental payments for a wireless carrier and have considered a cell tower lease sale, we would like to talk to you. We help landlords maximize the values of their cell tower lease sales either through negotiating a better deal or purchasing the rental stream as a perpetual easement. We buy ugly cell site leases. 



Contact Tower Genius Today.
Contact Tower Genius about making your cell phone tower locations more profitable, either through renegotiating better terms on your tower lease, or by getting the best value on any cell tower leases for sale.
Additionally, we have found that a very substantial number of tower locations, especially rooftop cell sites, are not in compliance with their lease agreements. We have fond this number to exceed 25% in many cases, especially in the nation's major cities where rooftops are heavily utilized for antenna deployment. With carriers changing names and carriers using subcontractors, real estate managers and construction managers turning over in-house as employees always do, often times the actual cell site installation is not the same as on the plans depicted in your lease agreement.

We regularly find instances of major carriers such as T-Mobile, Verizon Wireless, AT&T, Sprint and others overstepping the physical boundaries of their defined square footage requirements or having more infrastructure, cabinets, microwave dishes, cable runs or other equipment than they are supposed to have present on site. When we confirm carrier non-compliance, depending on what the Owner's lease stipulates the carrier will have a certain number of days to cure the issue or face lease termination. This gives you a lot of leverage to renegotiate terms and rental price, and why you need to talk to us.

You can reach Tower Genius on our Toll Free number weekdays from 9AM Eastern to 6PM Pacific.

Find out from Tower Genius how we help landlords and property owners in the USA  maximize cell site lease values and get the best possible terms for:
Verizon Wireless 

AT&T

T-Mobile

Sprint

US Cellular

SBA Communications

Crown Castle

American Tower

Vertical Bridge
Lendlease Towers
Tillman Infrastructure
Black Dot, Md7, Lyle Company
Contact Tower Genius Today.
1-888-313-9750
We Would Like to Hear From You!