How To Properly Evaluate Potential Cell Sites.

The mystery about selecting good cell sites is that no one can see into the crystal ball of any individual carrier to see where thy are thinking about improving the coverage in their wireless network.

"I want a cell tower on my property..." We get that request often several times a day, and dozens of times a month. Tower Genius specializes in helping landlords who have already been contacted by cellular carriers navigate the choppy and often times shark-infested waters of cell tower leasing and development.  

Without a doubt, there is a growing demand for new cell towers and rooftop wireless sites across the United States.

There are currently an estimated 350,000 cellular sites nationwide with an additional 100,000 new cell phone towers needed by 2022 to keep with demands for capacity. The primary drivers for this demand is Smartphone technology, not to mention everything else that will be wireless thanks to IoT (Internet of Things). We will see a big growth in small cell and DAS (distributed antenna systems) antenna nodes expanding to meet coverage needs and keep up with capacity demands.  You can improve the chances of your location being selected by one of the cellular companies by simply reaching out to their real estate departments.
We are the USA's Premier
Cell Site Lease Consulting Services Firm.
Maximize The Value Of Your Cell Tower Lease.
Make Sense Of Confusing Cell Tower Offers.
 Call Tower Genius 1-888-313-9750.
Potential Cell Tower Raw Land Site?
If you are trying to get a carrier to select your location for cellular site development, do a quick site assessment to see if your location could support a cell phone tower. Make sure you have 2,000 square feet of ground space available for wireless development that you'd consider leasing to a wireless carrier, or space available on a flat rooftop.

A good cellular tower site has an elevation equal with or higher than surrounding properties, is not in a flood zone, marsh or wetland, environmentally protected area or historical district. We are seeking properties with a good live of site to the areas the carriers are trying to cover.

Cell Towers can be developed on:
Residential Property

Parking Lots

Self-Storage Yards

Industrial Sites

Municipal Property

State Property

Shopping Centers

Commercial Properties

Farms

Recreational Parks

College Stadiums

Vacant land

Fire Departments

Ambulance Stations

Police Departments

Highway Departments

Churches


What About Potential Rooftop Cell Sites?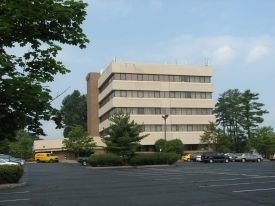 If you have 1,000 - 2,000 square feet of available flat rooftop space or you are lucky enough to own a smokestack, you should submit your site information to a cellular carrier to see if it matches up with anything they are working on or have planned for development.

The wireless carriers are looking for buildings from 30' to 75' in height and from three to seven stories tall. These can industrial, commercial or residential rooftops in or near major metropolitan areas, highways, bridges or retail areas.

Wireless Antennas can be mounted on:
Apartments
Hotels

Self Storage Facilities
Electrical Towers
Self-Storage Buildings
Warehouses
Office Buildings
Church Steeples
Hospitals
Factories

Shopping Centers

Billboards

Smokestacks

Overhead Highway Signs

Hospitals

Schools

Farm Silos


Cell Sites - Additional Assessment Criteria

Is a Cellular Carrier Already Leasing Space From You?
You know your site is favorable for wireless development if you already have a cell site lease or have been approached by a carrier in the past. Tower Genius can help review and provide the guidance that you need to negotiate your cellular leases and can also assist you with cellular carrier lease negotiation transactional coaching, or if you are considering cell tower sale, that is, selling your cell tower lease rental stream.


| | | |
| --- | --- | --- |
| | Find out from Tower Genius how we help landlords and property owners in the USA  maximize cell site lease values and get the best possible terms for: | |
Cell tower lease agreements 
Tower lease extensions 
Cell site upgrades 
Small cell proposals 
Lease amendments 
Tower lease buyouts offers 
Rooftop lease buyout offers 
Rooftop cell site audits 
Lease Agreement defaults 
Cell tower valuations 
Rent reduction solicitations 
Lease optimization questions

Verizon Wireless 

AT&T

T-Mobile and Sprint

DISH Wireless

US Cellular

SBA Communications

Crown Castle

American Tower

Vertical Bridge
Lendlease Towers
Tillman Infrastructure
Black Dot, Md7, Lyle Company
Need help with your cell tower lease?
1-888-313-9750
Wireless Telecom Consulting & Transactional Coaching for Landlords and Landowners.