Cell Tower Lease Forum
Ask The Expert Blog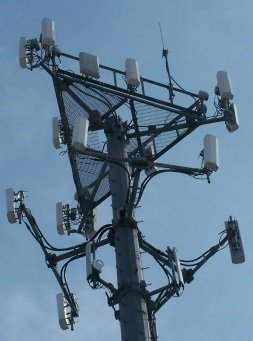 Our Cell Tower Lease Forum is a platform to ask questions pertaining to any cell tower lease question that you may have, sponsored by Tower Genius, a Florida-based Cell Tower and Cell Site Consulting Coaching firm. We are experts in wireless leasing and issues pertaining to wireless site development, as well as cell tower valuations, rooftop cell site audits, transactional coaching for negotiating cell tower leases and evaluating lease purchase and cell site buyout transactions.

Property Owners and Building Owners, submit your cell tower lease questions. If you already lease to a cellular carrier,  share your leasing insight and experience as a cellular site owner and graduate of the "Wireless School of Hard Knocks".
We are the USA's Premier
Cell Site Lease Consulting Services Firm.
Maximize The Value Of Your Cell Tower Lease.
Make Sense Of Confusing Cell Tower Offers.
 Call Tower Genius 1-888-313-9750.
The Tower Genius Cell Tower Lease Forum Has Answered Hundreds Of Questions Over The Years.
Contact the Cell Tower Lease Forum.
---
Do you have a cell site leasing question? Confused about your cell site lease? Have a question about leasing cell phone towers? We have helped hundreds of landlords on our cell tower lease forum.  Don't believe us? Go ahead and scroll through the plethora of questions that have come in from our readers from all corners of the United States and Canada from cell tower landlords just like you.

We really appreciate your cell tower questions. Please keep the questions and comments coming, we usually answer them within 24 hours.

Tower Genius
North American Cell Site Leasing Hotline: 1-888-313-9750
Cell Tower Lease Q&A Forum
Do you have a question about cell tower lease negotiations, re-negotiations, tower lease renewals or expiring cell tower lease agreements, cell tower site selection criteria, rooftop wireless leasing or subletting issues? There are no dumb questions about cell sites except the ones that you don't ask. One of Telecom Lease Genius blog moderators will usually review your posted question within 24 hours.

What Other Visitors Have Said
Click below to see contributions from other visitors to this page...

| | | |
| --- | --- | --- |
| | Find out from Tower Genius how we help landlords and property owners in the USA  maximize cell site lease values and get the best possible terms for: | |
Cell tower lease agreements 
Tower lease extensions 
Cell site upgrades 
Small cell proposals 
Lease amendments 
Tower lease buyouts offers 
Rooftop lease buyout offers 
Rooftop cell site audits 
Lease Agreement defaults 
Cell tower valuations 
Rent reduction solicitations 
Lease optimization questions

Verizon Wireless 

AT&T

T-Mobile and Sprint

DISH Wireless

US Cellular

SBA Communications

Crown Castle

American Tower

Vertical Bridge
Lendlease Towers
Tillman Infrastructure
Black Dot, Md7, Lyle Company
Need help with your cell tower lease?
1-888-313-9750
Wireless Telecom Consulting & Transactional Coaching for Landlords and Landowners.