Cell Tower Blog, Leasing Cell Phone Towers and Rooftop Cellular Antenna Sites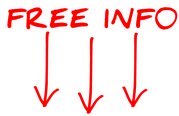 Message from Kevin Donohue, Managing Partner at Tower Genius.
The Tower Genius, Cell Tower Lease Blog documents all site related content updates to our industry-leading wireless development website for leasing cell towers, rooftop sites for cell phone towers, and co-location of cellular phone towers. Tower Genius is the top cellular site lease consulting firm in the USA.
We are the USA's Premier
Cell Site Lease Consulting Services Firm.
Maximize The Value Of Your Cell Tower Lease.
Make Sense Of Confusing Cell Tower Offers.
Speak With One of Our Partners.
Call Kevin 
Donohue
 or Steve Kazella at 1-888-313-9750.

May 17, 2020
Foreclosed property / Buyout tower
I recently purchased a property that has a cell tower on site. The previous owners bought the property out of foreclosure in 2010. When I tried tracking
Find out from Tower Genius how we help landlords and property owners in the USA  maximize cell site lease values and get the best possible terms for:
Verizon Wireless 

AT&T

T-Mobile

Sprint

US Cellular

SBA Communications

Crown Castle

American Tower

Vertical Bridge
Lendlease Towers
Tillman Infrastructure
Black Dot, Md7, Lyle Company
Contact Tower Genius Today.
1-888-313-9750
We Would Like to Hear From You!