Cell Tower Income
Secrets To Going Green:
How to determine if your site favors cell tower development.

By Steve Kazella

Cell tower income is the best way that you can go green.  With all the extra cell tower rental income that you'll have coming in you can spend all the extra time you have saving the planet. But before that happens, you need to successfully negotiate a cell phone tower lease agreement. Probably a good idea to speak with a Telecom Lease Coaching and Consulting Expert at our company, Tower Genius LLC.

Many of our visitors contact us about getting a cell tower on property that they own or ask us how to get a cell site on their building on land.  

I want cell tower income generated on my property as much as anyone else but obviously not every site is going to work from a number of different perspectives. Therefore we've put together a brief cell tower site selection guide below. Gathering the following information and meeting these criteria will improve your chances of generating cell tower income on your site.
We are the USA's Premier
Cell Site Lease Consulting Services Firm.
Maximize The Value Of Your Cell Tower Lease.
Make Sense Of Confusing Cell Tower Offers.
 Call Tower Genius 1-888-313-9750.
Want To Get A Cell Tower?
How To Get Selected For A Cell Tower. Cell Tower Income 101:
Assess if your property site is a good location from a cellular coverage perspective. Is the nearest cell tower a minimum of 2-miles away for a rural location, or 1/8th mile away for urban rooftop locations?


Is my building or property blocked by other buildings or trees, or would the antennas have a clear line of site? Most trees are about 50-70' high and the antennas need to see over them.


Is your property located in a flood zone, wetlands, preserved farmland, state land, historical preservation, contaminated site, endangered animal habitat, FAA flight path or other classification? Then it's probably going to be rejected.


Commercial, Industrial and Retail and Agricultural zoned parcels are favorable to residential zoned properties unless no other choices exist. 


Look around. Is your property on a higher or lower elevation than the surrounding areas. Most RF Engineers that make the decisions for Verizon Wireless, DISH, AT&T, T-Mobile and Sprint prefer the higher sites for selection.


Does your property have at least 2,000 square feet of available ground space for a cell tower and their equipment cabinets?


Does your rooftop and basement have a combined available 200-400 square feet of available space for mounting antennas, access and storing equipment?


Find out the building height (AGL = Above Ground Level) of your roof. Figure our the height of your rooftop. Rooftops that are 30 to 75 high or about 3 floor to 7 floors that have flat rooftops are usually the best for macro cell sites. Small Cells are usually placed on low level rooftops closer to street level.


Perhaps you own a factory with a smokestack or a farm with a tall grain silo that is high enough, or you are a municipality with a water tower? These also make good locations for cell sites.


Find out the coordinates for your site. This is an important step. By putting this information in front of the right people at the cellular carriers it will help them plot exactly where you are located. A place for getting this information is Google Earth  which is free to install on your computer. Plot your property address and Google Earth will take you there and put a "cross-hair" on your location. Then in the top left corner of your Google earth window you will see a yellow "Thumbtack". Click that and the a window will open on the left side of your screen giving you your exact coordinates:

For Example...

41˚ 3' 38.54"N
73˚ 56'  55.51"W


Next, you'll want to determine the elevation of your location. Find out the approximate ground elevation (AMSL = Above Mean Sea Level) on Google Earth as well.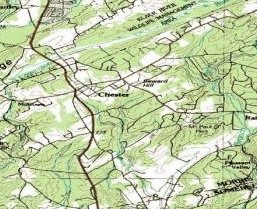 GPS Coordinates is also a great resource where you can plot your address and see what the latitude and longitude for your property are.


There you go. Congratulations!! You now know more than 99% of Americans who do not have a cell tower on their property, and virtually every wireless lease consultant in San Diego, California**.  
**Consumer Alert: Some of the absolute worst cell tower advisors or consultants you can hire for cell tower lease negotiations are curiously based out of the San Diego, California region. Many of the industry's flunkies have worked at one time or another for Lease Optimization companies located in Southern California, but have little to no actual experience despite the claims on their website about years of experience in the cell tower lease negotiation arena.

 OK, What Next to Generate Cell Tower Income?
If you feel that your property would be a favorable site for wireless development you can search your local Google directory for a "Cell Tower Site Acquisition" company in your state or metropolitan area. These people know the Real Estate Managers at the carriers closest to where you live. You can also find these people locally on LinkedIn.
Even with all of the information that you have, most of you probably still don't know where to start or are simply too busy to invest a lot of time into promoting your site.

Sounds overwhelming? We can help. We offer a paid service to submit your property to the carriers and tower companies. Take the first step towards generating cell tower income.

You can have Tower Genius help your take the first step towards generating cell tower income by marketing your property to Verizon Wireless, T-Mobile, AT&T, Sprint,  American Tower, Crown Castle, SBA Communications and others. This is a paid service that Tower Genius has started providing as of November 2018 due to amounts of requests we get from property owners.
| | | |
| --- | --- | --- |
| | Find out from Tower Genius how we help landlords and property owners in the USA  maximize cell site lease values and get the best possible terms for: | |
Cell tower lease agreements 
Tower lease extensions 
Cell site upgrades 
Small cell proposals 
Lease amendments 
Tower lease buyouts offers 
Rooftop lease buyout offers 
Rooftop cell site audits 
Lease Agreement defaults 
Cell tower valuations 
Rent reduction solicitations 
Lease optimization questions

Verizon Wireless 

AT&T

T-Mobile and Sprint

DISH Wireless

US Cellular

SBA Communications

Crown Castle

American Tower

Vertical Bridge
Lendlease Towers
Tillman Infrastructure
Black Dot, Md7, Lyle Company
Need help with your cell tower lease?
1-888-313-9750
Wireless Telecom Consulting & Transactional Coaching for Landlords and Landowners.