Your Cell Tower Lease Experts
A cell tower lease is a very specialized document that differs from any other straightforward rental contract that the average attorney deals with on a regular basis, hence even a good attorney can miss crucial language slipped in by the carriers in a typical cell phone tower lease. Where does it say that you need to hire an attorney to understand the nuts and bolts of a cell tower lease agreement? The answer is nowhere. The truth is that the carriers know that when a landlord is contacted about potentially leasing space on their land or building to a cellular carrier, they are disadvantage because they need to act quickly but most can't identify and select the right professional guidance in time and they either lose the deal, negotiate themselves out of the deal or sign a lease that has unfavorable terms and is below fair market value.

We are the USA's Premier
Cell Site Lease Consulting Services Firm.
Maximize The Value Of Your Cell Tower Lease.
Make Sense Of Confusing Cell Tower Offers.
 Call Tower Genius 1-888-313-9750.
As a rule of thumb, even though you are the property owner and the cellular company is the tenant, all cell phone tower leases are heavily slanted in favor of the carriers. Don't let that deter you from getting an agreement executed because a getting a cell tower built on your property or utilizing your building for the rooftop leasing purposes will provide long term income with A-grade tenants for 10, 15, 25 or more years.
Why Choose Tower Genius As Your Wireless Telecom Consultant or Transactional Coach?
Partners of Tower Genius have more than fifty years combined cell phone tower lease and wireless rooftop antenna leasing experience. We are not cell tower lease attorneys but we've interfaced with cellular land use legal practices on a daily basis for the last three + decades. If you have any questions pertaining to a cell tower land lease that you are reviewing or that you've already signed, chances are that in our 50+ years of experience in the industry, we've come across your question in the 10,000+ cell sites we've had involvement developing and 1,000+ wireless leases we've successfully helped our landlord clients  negotiate. Our rates are affordable and our clients get results.

Cell Tower Leasing Questions Answered.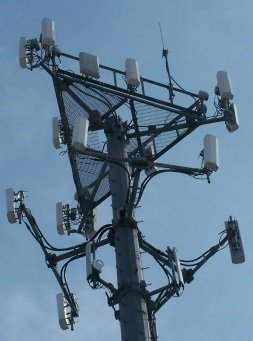 Tower Genius can also provide added value as compared to a cell tower attorney because in addition to answering leasing questions, we understand RF (radio frequency engineering) and how carriers operate from the inside. We know specifically what language and terms the carriers and cell tower companies are willing to accept and what language and terms will kill your deal. Since leverage is the name of the game we are able to figure out exactly what can and can not be negotiated by you on a site specific basis. 

"Thank You Tower Genius Wireless Services for handling the recent issue with the carrier trying to reduce our rental amount.  It is so reassuring to know we have you watching out for us all the time.  It is like having a son or daughter in the business.  Thanks Again." - J. Grossman, NJ

"If you want your rooftop cell site audited for lease compliance professionally  by true industry experts then utilize the skills and resources of Tower Genius... It's that simple." K. Schultz, DE

Tower Genius' Tower Leasing Services Include:


Review of cellular tower leases both ground and rooftop agreements 

Rooftop and cell tower ground lease negotiation transactional coaching

Expiring tower lease renegotiation strategic coaching

Cell site lease amendments coaching and consulting 
Lease Buyout Proposals - Selling Tower Rental Stream Consulting



We Can Answer Questions About:


Rooftop wireless communication site leases

Rooftop subletting questions

Cellular tower lease rates

Cell phone tower ground leases

Cellular site lease co-location issues

Specific questions pertaining to cell tower leasing terms in your contract

Property tax language within the cell site lease

Questions about insurance and indemnification clauses within your cell tower lease



Additionally, for Tower Owners Considering Selling Cell Tower Leases, Tower Genius Provides:


Cell tower lease buyout offer analysis

Cell phone tower lease valuations

Cellular lease buyout transactional coaching 

Evaluation of wireless lease buyout agreements and lump sum cash payment offers from third party companies
Contact the Cellular Site Lease Experts Who Can Maximize Your Cell Tower Lease.
When you have a toothache and need a root canal you don't go to the eye doctor. In the same way, for critical cell tower leasing assistance including tower lease negotiation support and advice, and help with any issues that you have regarding leasing land to a cellular company, you need to contact a wireless industry professional. Please take 2 minutes and send us a cell tower lease contact form and a tower leasing expert will get in touch with you quickly to discuss your cell phone tower lease situation, or call us Toll Free, Monday - Friday between 9AM Eastern and 6 PM Central Time from anywhere in the United States at 1-888-313-9750.
| | | |
| --- | --- | --- |
| | Find out from Tower Genius how we help landlords and property owners in the USA  maximize cell site lease values and get the best possible terms for: | |
Cell tower lease agreements 
Tower lease extensions 
Cell site upgrades 
Small cell proposals 
Lease amendments 
Tower lease buyouts offers 
Rooftop lease buyout offers 
Rooftop cell site audits 
Lease Agreement defaults 
Cell tower valuations 
Rent reduction solicitations 
Lease optimization questions

Verizon Wireless 

AT&T

T-Mobile and Sprint

DISH Wireless

US Cellular

SBA Communications

Crown Castle

American Tower

Vertical Bridge
Lendlease Towers
Tillman Infrastructure
Black Dot, Md7, Lyle Company
Need help with your cell tower lease?
1-888-313-9750
Wireless Telecom Consulting & Transactional Coaching for Landlords and Landowners.