Cell Tower Pictures
Image Gallery #1

We have compiled some cell tower pictures and are always interested in adding more images to are wireless communications facility gallery. If you have any interesting cell tower photos that are on your property, please send them to us along with your experience in working with various carriers and share your thoughts with out readers.


We are the USA's Premier
Cell Site Lease Consulting Services Firm.
Maximize The Value Of Your Cell Tower Lease.
Make Sense Of Confusing Cell Tower Offers.
 Call Tower Genius 1-888-313-9750.
---
Cell site on existing structure.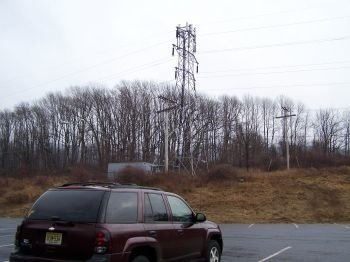 Cellular antennas mounted on top of an existing lattice electrical high tension tower. Wireless ordinances in most cases will force carriers to see if they can meet their coverage objectives by placing their antennas on existing structures to lessen visual impact.

A site like this works -- however you will almost never see more than two wireless carriers mount their antennas for lack of space and load-bearing reasons.  Most people think that the antennas are what weigh down a site, but it's the cable runs that add the most weight to a cell site.

---
Ugly monopole cell tower picture.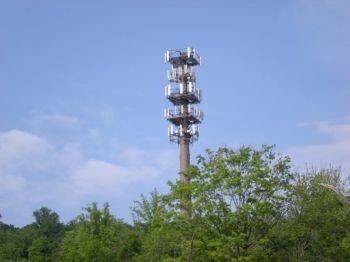 There's no sugarcoating this cell tower image -- it's quite ugly. One of the benefits of working with Tower Genius is that you will never have to worry about a cellular site being developed that will look like this. What were they thinking?  Of course, this is one of those cell tower pictures where the wireless carrier could have been dragged through zoning and court and after the finally got the site approved the wireless construction engineering department agreed to give the town the ugliest cell site  possible. Think we are kidding? 

---
Camouflage cell tower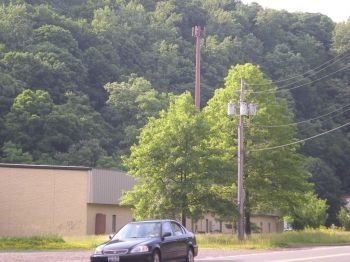 This cell phone tower picture may not have the appearance of a "hidden" or "camouflaged" cell site if you are simply looking directly at it  as you are doing now. However, from a moving car, it has a different affect and has the appearance of the phone pole and of a light pole, reducing visual impact.

---
Flagpole cell site
This "flag-less" flag pole cellular tower is one of our preferred designs. The flagpole sites that are currently developed are far better designed then sites built 8 or 10 years ago from a visual perspective. 

---
Great Rooftop Belltower Stealth Antenna Site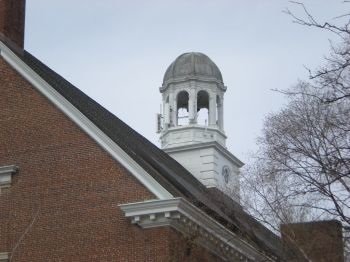 This is one of our favorite sites. You could drive by or walk by this municipal cellular communications site a thousand times and never notice that it's a cell tower. Cellular tower pictures like this show how municipalities can maximize revenue their town-owned properties, save taxpayers money and improve coverage.


Tower Genius can represent and manage wireless communication sites for municipalities in all 50 states.

More Cell Tower Pictures


Talk to a cell tower lease consultant today.

| | | |
| --- | --- | --- |
| | Find out from Tower Genius how we help landlords and property owners in the USA  maximize cell site lease values and get the best possible terms for: | |
Cell tower lease agreements 
Tower lease extensions 
Cell site upgrades 
Small cell proposals 
Lease amendments 
Tower lease buyouts offers 
Rooftop lease buyout offers 
Rooftop cell site audits 
Lease Agreement defaults 
Cell tower valuations 
Rent reduction solicitations 
Lease optimization questions

Verizon Wireless 

AT&T

T-Mobile and Sprint

DISH Wireless

US Cellular

SBA Communications

Crown Castle

American Tower

Vertical Bridge
Lendlease Towers
Tillman Infrastructure
Black Dot, Md7, Lyle Company
Need help with your cell tower lease?
1-888-313-9750
Wireless Telecom Consulting & Transactional Coaching for Landlords and Landowners.