Cell Tower Consulting Experts

In need of cell tower consulting? Has a cell tower leasing consultant for a cellular carrier contacted you about a cellular tower land lease or do you have a rooftop antenna installation for wireless communications placed on your building? Thinking about selling your cell tower lease but the buyout offers seem unfavorable? Do you have cell tower related questions? Tower Genius LLC is the premier cell tower leasing expert providing consulting services to property owners  in the United States. We can answer your questions pertaining to cell tower ground lease rental rates and anything related to cell tower lease negotiations. Or if you already have a cell tower and you are getting bombarded by companies ask to purchase a perpetual easement or lease buy outs we can also help you when you have a cell tower lease for sale. 


"My wireless partners, Tower Genius, came to me during a time where my building, a textile plant that has been in my family for 70 years, was hit with a major tax increase and just as three of my six tenants go out of business.  Within five years Tower Genius helped us to negotiate new leases with 3 carriers on my rooftop and the cash flow has exceeded my expectations... Tower Genius are the wireless leasing experts." - M Jacobs, NY
We are the USA's Premier
Cell Site Lease Consulting Services Firm.
Maximize The Value Of Your Cell Tower Lease.
Make Sense Of Confusing Cell Tower Offers.
 Call Tower Genius 1-888-313-9750.

Landlords, have you said to yourself,  "I wish that I had done a better job with the cell site lease on my rooftop that was placed there 15 years ago??"  Welcome to Tower Genius LLC. Tower Genius provides Cell Tower Coaching & Consulting services for property owners interested in maximizing the revenues on their existing wireless leased sites or rooftops. Let us handle your lease reviews and provide transactional coaching during your negotiations.  

We have helped landlords who were approached by carriers and tower companies to successfully lease cellular antennas on hotels, hospitals, schools, parks, municipal properties, apartments, farms, strip malls, and just about any type of property you can imagine. If a cellular carrier has already contacted or you are already leasing to at least one carrier, talk to us about how you can maximize the revenues that you are currently receiving. There is a strong possibility that the carrier on your rooftop is in default and you may be able to re-negotiate the terms of your deal.

Tower Genius is the hands-on, cell tower lease Coaching and Cell Tower Consulting Firm that is different than most of our competitors in the industry. Why pay hundreds of dollars an hour for an attorney and keep needing to retain their services every time you have questions regarding your cellular site lease?

More Than Cell Tower Consulting
We really KNOW real estate site acquisition and wireless communication site leasing and development since it is what we did before we starting assisting property owners. Our partners have combined experience of over 50 years of wireless site acquisition, cell tower zoning and wireless network development experience. We help landlords and property owners who need help with reviewing and negotiating cellular tower leases every week. 
We've written the municipal wireless ordinances used by town attorneys to develop their cellular infrastructure. We have deployed entire wireless networks for specific carriers in set geographic markets earlier in our careers. Real estate attorneys call us for assistance when their clients are contacted by the cell phone companies.

We are not cell tower attorneys. Rather, we have the best cell tower and wireless land use attorneys in the USA on speed-dial if we need them. We help clients who need to negotiate cellular antenna leases but don't have the industry specific knowledge to stand toe to toe with the carriers. Our Partners Kevin and Steve have helped property owners and landlords successfully negotiated leases on thousands of cell sites in the USA and know how to protect your rights in any cell tower lease.
We are NOT a company who makes money by reducing what cell carriers contractually agreed pay in rental for the ground space you lease to them through the use of dishonest threats. But we ARE relentless PITBULLS when it comes to protecting the rights of our clients when approached by one of these so-called cell tower consulting firms, who are the equivalent of wireless-wiseguys. We want to be your wireless experts.


Tower Genius's Cell Tower Services: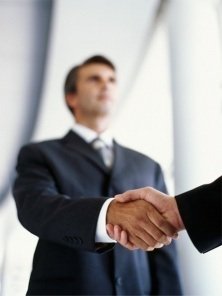 Transactional Coaching in Cell Tower Lease Negotiations

Tower Lease Amendments Proposal Review and Valuation Consultations
New Rooftop 5G Cellular Antenna Proposal and Lease Review

Cell Tower Lease Buyout Offer Advisory and Consulting
Wireless Disaster Emergency Response

Contact a Cell Tower Consulting specialist to find out how we can help you with your current cell tower lease or about how Tower Genius can help you to maximize the your site's revenue, or help with the review and negotiate your cell site lease agreement or proposal.


| | | |
| --- | --- | --- |
| | Find out from Tower Genius how we help landlords and property owners in the USA  maximize cell site lease values and get the best possible terms for: | |
Cell tower lease agreements 
Tower lease extensions 
Cell site upgrades 
Small cell proposals 
Lease amendments 
Tower lease buyouts offers 
Rooftop lease buyout offers 
Rooftop cell site audits 
Lease Agreement defaults 
Cell tower valuations 
Rent reduction solicitations 
Lease optimization questions

Verizon Wireless 

AT&T

T-Mobile and Sprint

DISH Wireless

US Cellular

SBA Communications

Crown Castle

American Tower

Vertical Bridge
Lendlease Towers
Tillman Infrastructure
Black Dot, Md7, Lyle Company
Need help with your cell tower lease?
1-888-313-9750
Wireless Telecom Consulting & Transactional Coaching for Landlords and Landowners.