Bayview Glen Alliance Church. Markham, Ontario
by Derek
(Ontario)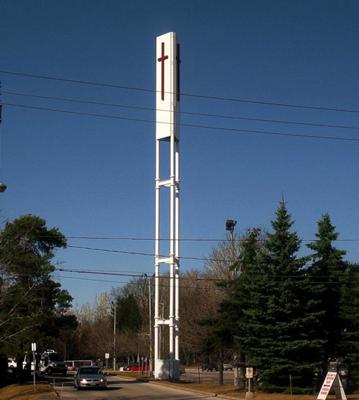 Not necessarily an ugly site, but a rather interesting one done up by Telus Mobility. This one sits in a church parking lot.
Bayview Glen Alliance Church - stealth cell tower.
Find out from Tower Genius how we help landlords and property owners in the USA  maximize cell site lease values and get the best possible terms for:
Verizon Wireless 

AT&T

T-Mobile

Sprint

US Cellular

SBA Communications

Crown Castle

American Tower

Vertical Bridge
Lendlease Towers
Tillman Infrastructure
Black Dot, Md7, Lyle Company
Contact Tower Genius Today.
1-888-313-9750
We Would Like to Hear From You!