CELL TOWER HUNTERS - POST YOUR CELL TOWER PICTURES HERE.
by Steve
(NJ)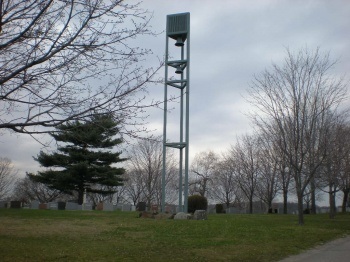 Cemetery Cell Site. Bring out your dead... Can ya hear me now.... talk to the dead... The possibilities are endless!
Cell Tower Hunters and Cell Site Junkies - Post Your Favorite CELL TOWER IMAGES HERE.
Find out from Tower Genius how we help landlords and property owners in the USA  maximize cell site lease values and get the best possible terms for:
Verizon Wireless 

AT&T

T-Mobile

Sprint

US Cellular

SBA Communications

Crown Castle

American Tower

Vertical Bridge
Lendlease Towers
Tillman Infrastructure
Black Dot, Md7, Lyle Company
Contact Tower Genius Today.
1-888-313-9750
We Would Like to Hear From You!