CELL TOWER HUNTERS - POST YOUR CELL TOWER PICTURES HERE.
by Steve
(NJ)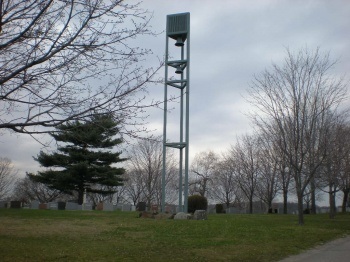 Cemetery Cell Site. Bring out your dead... Can ya hear me now.... talk to the dead... The possibilities are endless!
Cell Tower Hunters and Cell Site Junkies - Post Your Favorite CELL TOWER IMAGES HERE.
Contact a Telecom Lease Lease Genius Today.
1-888-313-9750