Mira Costa College Clock Tower - San Diego, CA
by Peabody Concealment
(Corona, CA)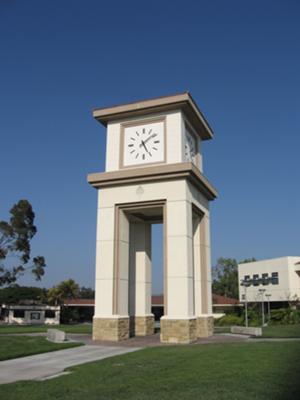 "Cool-looking cell tower"

This concealment piece was fabricated and installed by Peabody Concealment (Peabody Engineering) a few years back. Can you see where the concealment starts and stops? Great, that means we did our job. This concealment is actually the top clock section. Mira Costa came to us with the need to conceal a cellular tower on their campus and we worked with them from start to finish to design and install the piece you see here. Putting cellular towers on campuses is becoming an increasing trend as campuses house thousands of people at a time on their phones while also providing a nice revenue stream for the campus.

Peabody Concealment is a leading concealment company having dealt with all major and small carriers across the United States. Peabody Concealment will work with you from start to finish to ensure that a perfect concealment is delivered and installed on your site.
Contact a Telecom Lease Lease Genius Today.
1-888-313-9750