Morris County New Jersey Watertank Cell Site
by Steve
(NJ)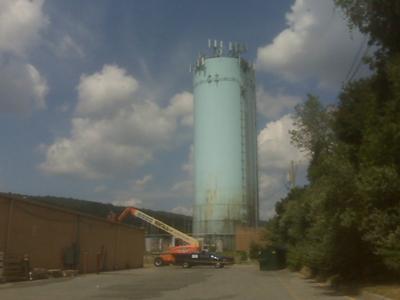 Big bucket of rust cell tower
The picture is pretty bad quality but this was worth the post, there were two guys installing antennas kind of blurry in the image. Also, major ugly factor with this cell tower. Notice the streaks of rust.
Find out from Tower Genius how we help landlords and property owners in the USA  maximize cell site lease values and get the best possible terms for:
Verizon Wireless 

AT&T

T-Mobile

Sprint

US Cellular

SBA Communications

Crown Castle

American Tower

Vertical Bridge
Lendlease Towers
Tillman Infrastructure
Black Dot, Md7, Lyle Company
Contact Tower Genius Today.
1-888-313-9750
We Would Like to Hear From You!